Michael Lutz, Founding Partner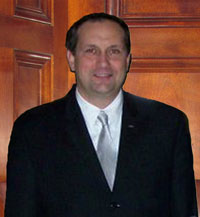 Attorney Lutz specializes in criminal and juvenile defense, employment law, employment discrimination and Wisconsin civil service and open records law.  Prior to practicing law, Michael was an active and decorated police officer with the City of Milwaukee for over 17 years.  Michael graduated from the University of Wisconsin – Milwaukee with a Bachelor of Science degree in Criminal Justice. In 2010, he obtained his Juris Doctor from the University of Wisconsin Law School, specializing in Criminal Law.  Prior to opening the firm, Michael worked for the Milwaukee County District Attorney's office as a Special Prosecutor. 

Michael currently teaches courses in Criminal Law, Juvenile Law and Introduction to the Criminal Justice System at Bryant & Stratton College and previously taught Ethics in the Criminal Justice System at Concordia University.

Practice Areas

Violent Crimes:

Battery
Domestic Violence
Weapons Charges
Murder/Homicide/Criminal Injury

Property Crimes:

Armed Robbery
Home Invasion
Theft/Burglary
Computer Crimes
Fraud
Extortion

Drug Crimes:

Possession
Manufacture/Sales/Distribution
Impaired Driving (DUI, OWI, etc...)

Other:

Open Records Law
Civil Service Law
ERD / EEOC

More About Michael Lutz
Professional Affiliations:
On LinkedIn